CanCham's Visit Latvia Program was developed to attract people to Latvia to interact with CanCham members thereby expanding personal networks in such a manner that they can combine "business and pleasure". It is built on our established DMC (Destination Management Coordinator) system which facilitates entering new regions and new markets. A DMC is a professional with local knowledge and expertise, working in the design and implementation of events, activities, and program logistics for a client with the purpose of developing business opportunities in a particular region for the specific client.
The idea is to visit Latvia for one week fulfilling a particular goal while enjoying some of the things that Latvia has to offer.
There are currently four initiatives under CanCham's Visit Latvia Program:
For further information on CanCham's Visit Latvia Program, feel free to contact me directly at ed.kalvins@cancham.lv.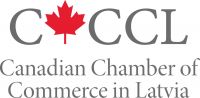 Yours sincerely,
Director, Business Development