A special CanCham Corner Celebrating "Ladies Day"
01.03.2020


---
Corporate

Contributing

Members

Senior

Corporate

Members

Dear CanCham Members and Friends,
We invite you to a special CanCham Corner to help celebrate "Ladies Day" (Sievieđu diena) with a special Spa and Zole night at the
Baltic Beach Hotel & Spa
, Jűras iela 23/25, Jűrmala,
on Monday, March 9th at 18.30. The CanCham Corner is an informal get-together of CanCham members, Canadians and their friends. All welcome.
Please register here
if you can come. Some participation costs will apply depending on the activity, and you do pay for your own food and drinks.
This action-packed relaxing evening for both men and women will include your choice of:
a 2h visit to

The Garden Area

for the special price of euro 32.40 per person (with 2 self-treatments included) – reservations required,

a 2h visit to the new

Wellness SPA & Pool

area with different saunas, large Pool with natural sea water, Jacuzzi and cascades for the special price of euro 15.30 per person.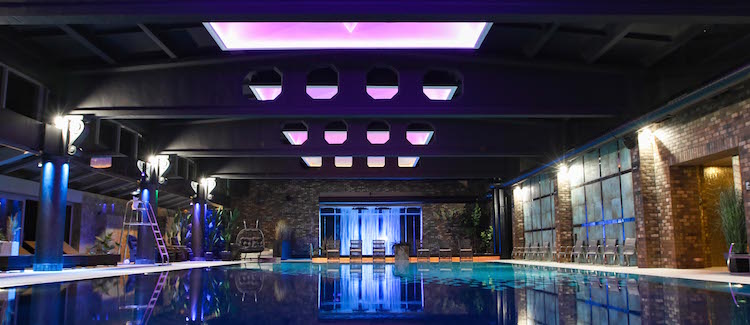 the second CanCham "Zole" tournament. The tournament will take place from 18.30 to 21.00 (no charge).

Prior to the main event starting at 18.30, the Construction Services, Trade Facilitation & Export, and Health & Leisure Groups will meet at 17.30
If you would like to learn how to play the game or just watch, also indicate this when you register. For those of you unfamiliar with the game - Zole (diminutive Zolîte) is a popular Latvian national trick-taking cooperative card game – see
the
rules
. WARNING - Zole can become addictive. It is a fun and relaxing card game. For those of you from abroad – this is your chance to learn about a Latvian tradition.
Additional activities during and after will depend on you and the group. Enjoy the environment offered by the Baltic Beach Hotel & Spa.
In order to conform to new privacy laws, attendees are advised that all proceedings during an event could be photographed, and that these photographs could be placed in public view in social media sites or web sites accessible to the public as reports of these events. Should attendees not wish their photo to appear in the public space, please advise the organizers accordingly.
---
Back